You know how you always tell a craft beer-loving friend that you have bottles to share and we should get together? Well, after saying it for months, we finally got together to share some of our collection. Below are a couple of photos from that recent bottle share featuring some great wild ales. Enjoy and feel free to tell us about your latest bottle share.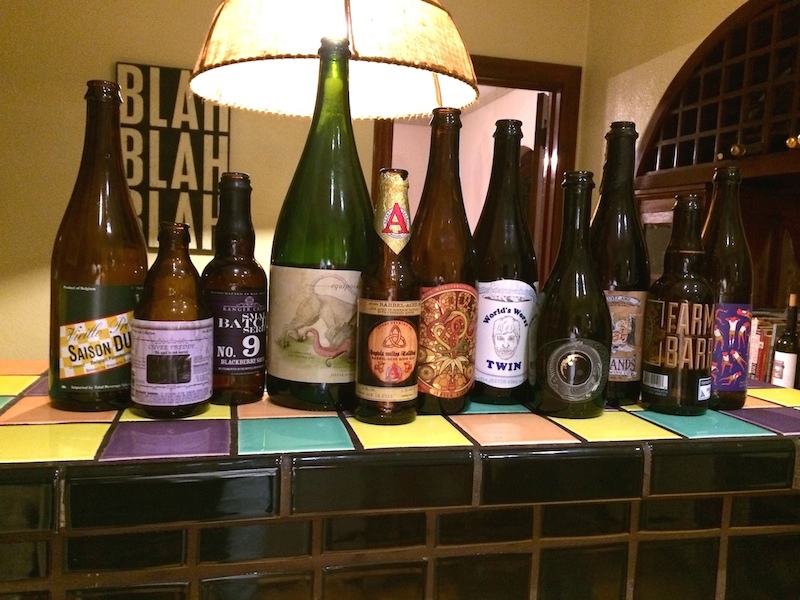 Pictured (L-R)
We did not tell each other which beers we would bring. I like it that way. If you double up, someone can take one back home. The rule was "something interesting but not too many beers, 5 – 6 each." Palate fatigue can be a problem with these tastings. It was surprising to see the similarity of the beers we brought to the table. We had a lot of wild ales and many with berries, which was nice for that particular warm summer day.
The Prairie Cherry Funk was a year old and we wanted to see how it drank. It was nice and tart with a mild funk. Saison Dupont was just there to revisit an old friend. Thanks to the nice lady handing out samples at Whole Foods that afternoon.
Jester King Equipoise is the beer that got us together since it is very limited. It's a collaboration with Paul Qui and the JK peeps with ginger salt, dried tarragon and secondary fermentation with puréed cantaloupe. It's mild at 4.2% and was a nice treat. Mildly tart, herbal and effervescent—good beer to start with, I think.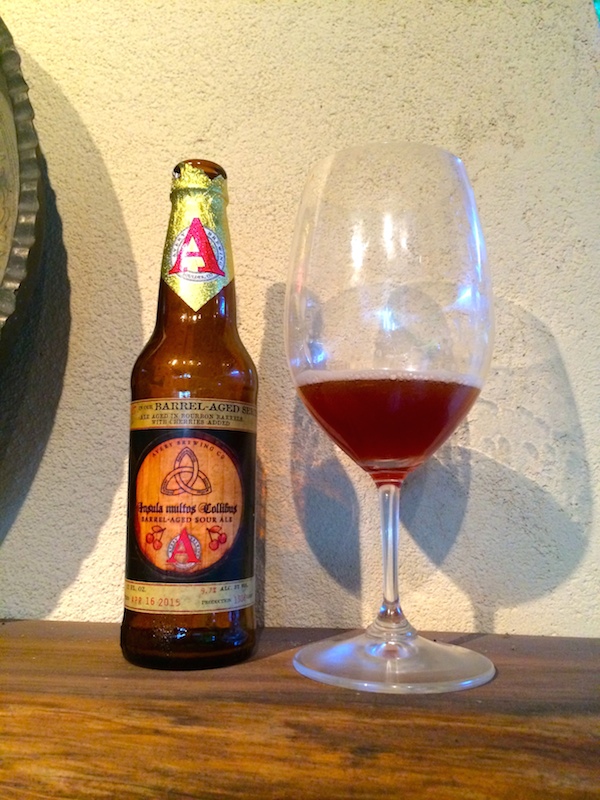 The Avery was a hit as well. Aged in bourbon barrels. Sour with cherries, the idea was a take on a Manhattan, I think.
---