You Beerknurds really love your IPAs. So much so that we got to wondering just what are the favorite, most popular IPAs amongst the Beerknurds?
We took a peek at what Beerknurds have been drinking to find the most popular, independent IPAs. And damn did you Beerknurds put away some dank liquid. Check out the list below to see the top IPAs at each Flying Saucer.
So, are these the best IPAs in America? Well, that's a bigger question that would require a lot of discussion over many IPAs. But we can say this: they wouldn't be on the Saucer menu if we didn't believe there was an argument to be made for them.
The info gathered was from IPA Day 2016 to the day this article was published (just a couple of days before IPA Day 2017).
Most Popular IPAs
Easily one of the most (if not THE most) popular IPA in the Dallas/Fort Worth area, Community's flagship IPA is the favorite of Knurds from the Addison, Fort Worth, and Lake Saucers. As you can probably guess, this IPA lets Mosaic hops do the heavy hop lifting, but to an overpowering level. Community does an excellent job balancing out the hop bitterness with a strong malt backbone all while keeping this beer light and relatively sessionable from a palate standpoint. From the first sniff to the last sip, Beerknurds love this IPA.
Honorable Mention: Lone Pint Yellow Rose, Green Flash West Coast IPA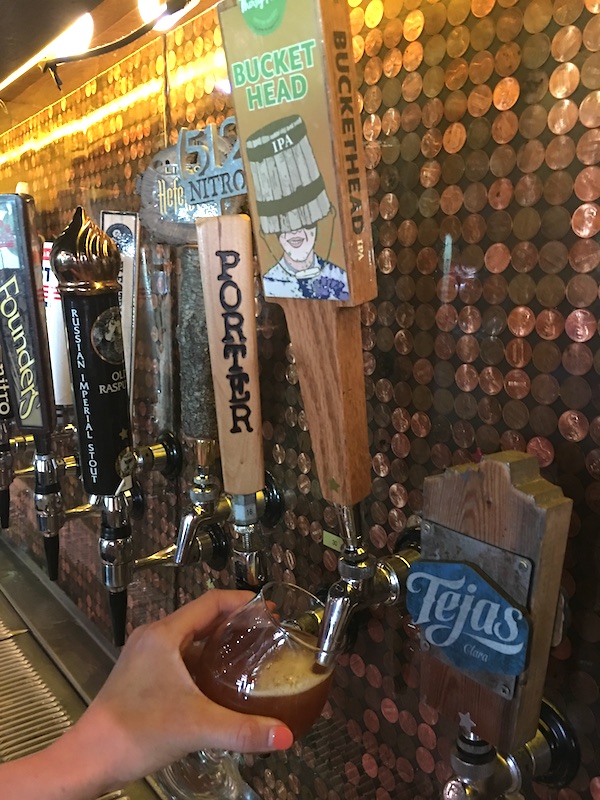 Austin Beerknurds really love this local offering — and for good reason. Thirsty Planet's year round offering is more on the aggressive side with a lingering bitter finish. However, it carries a crisp, refreshing, thirst-quenching, first sip and a sweep aroma that help make the Texas heat bearable.
Honorable Mention: 512 IPA, Firestone Walker Luponic Distortion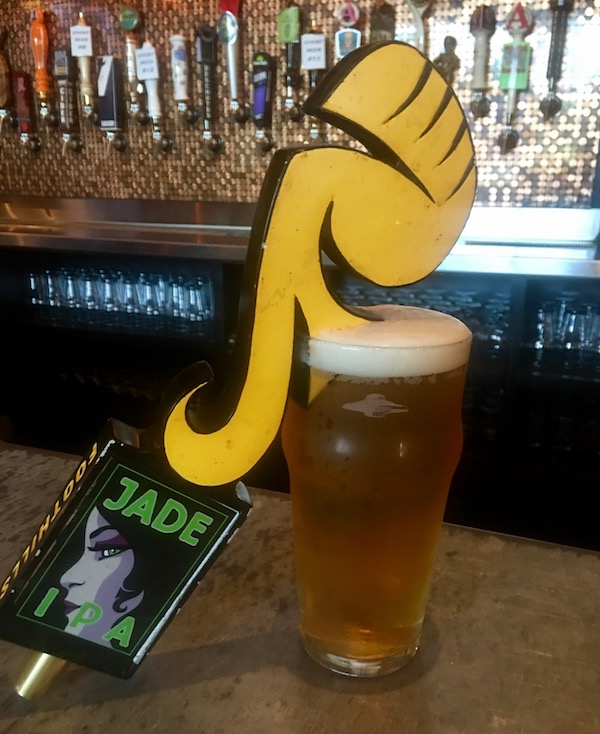 The smell alone is reason enough for Beerknurds to love this beer. Enchanting from the start, this IPA makes good on its aromatic promises with a smooth, citrusy, tropical taste. It finishes clean with a nice bitter bite. A reminder that while you don't exactly notice it, she weighs in at 7.4% ABV. So, while your palate won't get wrecked after two or three, well…
Honorable Mention: Founders All Day IPA, Bells Two Hearted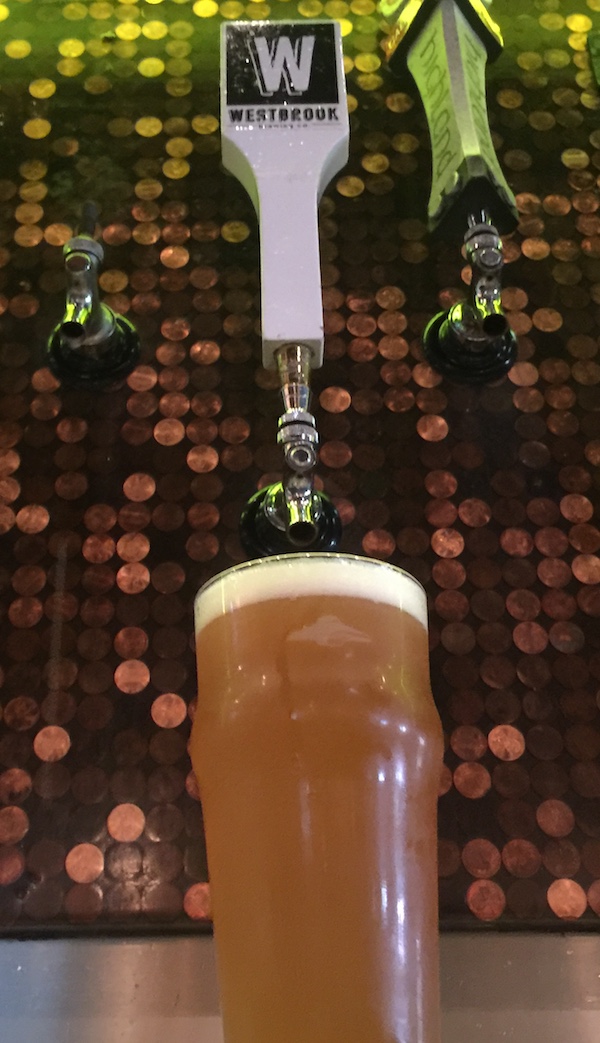 Tropical fruit is the star here. Loads of pineapple, grapefruit, orange, and passionfruit flavor are packed into this refreshing IPA. An excellent use of malts keeps an otherwise bitter hop bomb in check. This is a smooth-drinking beer that refreshes, satisfies, and brings you back for another round.
Honorable Mention: Foothills Jade IPA, Bells Two Hearted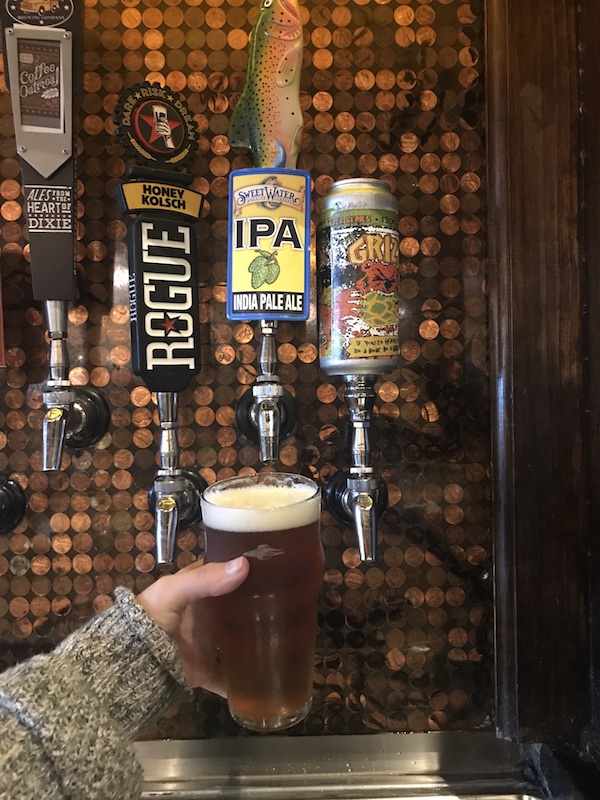 Like pretty much all of the IPAs on this list, SweetWater's IPA is well-balanced with piney hop notes and caramel, biscuity malts. This is a dry IPA that complements food really well, so we can see why Beerknurds would order this one time and time again.
Honorable Mention: Dogfish Head 60 Minute, Bells Two Hearted
Most Popular: Community Mosaic
Honorable Mention: Deschutes Fresh Squeezed, Real Ale Axis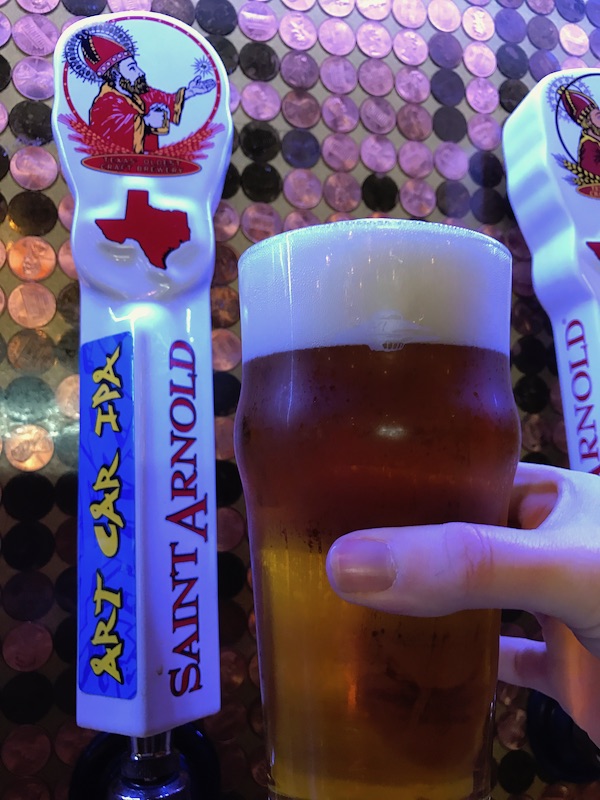 A juicy IPA from one of Texas' most beloved breweries. It's no surprise that this Houston-based brewery holds the bitter hearts of hop-loving Houston Beerknurds. This IPA has it all from citrus, resin, and pine hop character to cracker, sugary malts. A creamy mouthfeel and lingering, complex finish make this top-notch and an easy choice for Beerknurds in need of a hop fix.
Honorable Mention: Real Ale Axis, Lone Pint Yellow Rose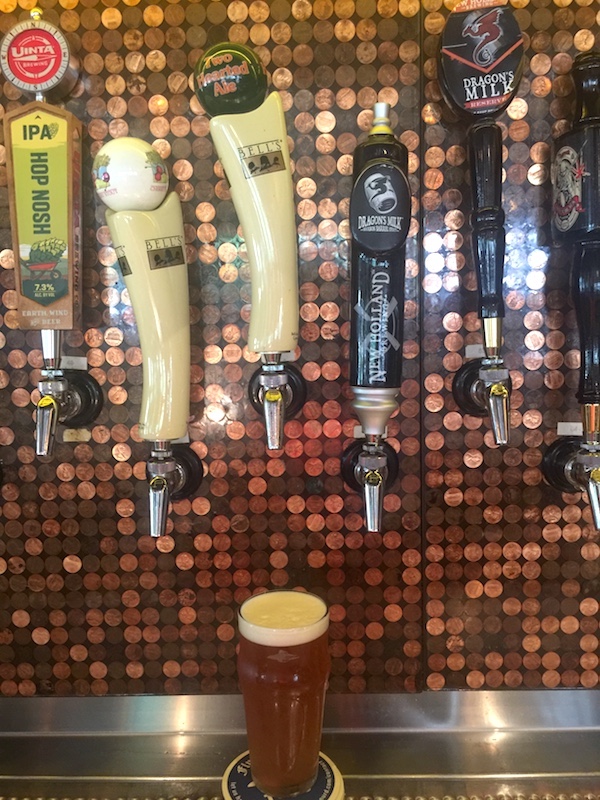 Recently named the Best Beer in America by Zymurgy/Homebrewers Association, Bell's year round IPA is as solid as they come. It's really no surprise that this beer is top dog at Kansas City Flying Saucer and close to the top at most others. Made with 100% Centennial hops, this is a true American IPA. The characteristic grapefruit and pine qualities of the Centennial hops really shine here. A perfect hint of sweetness, light mouthfeel, and crisp finish make this awesome to drink with anything from a burger to pizza to the finest of artisan cheeses.
Honorable Mention: Founders All Day IPA, Schlafly Grapefruit IPA
Most Popular: Community Mosaic
Honorable Mention: Peticolas Sit Down or I'll Sit You Down, Saint Arnold Art Car
Most Popular: SweetWater IPA
Honorable Mention: Founders All Day IPA, Ozark IPA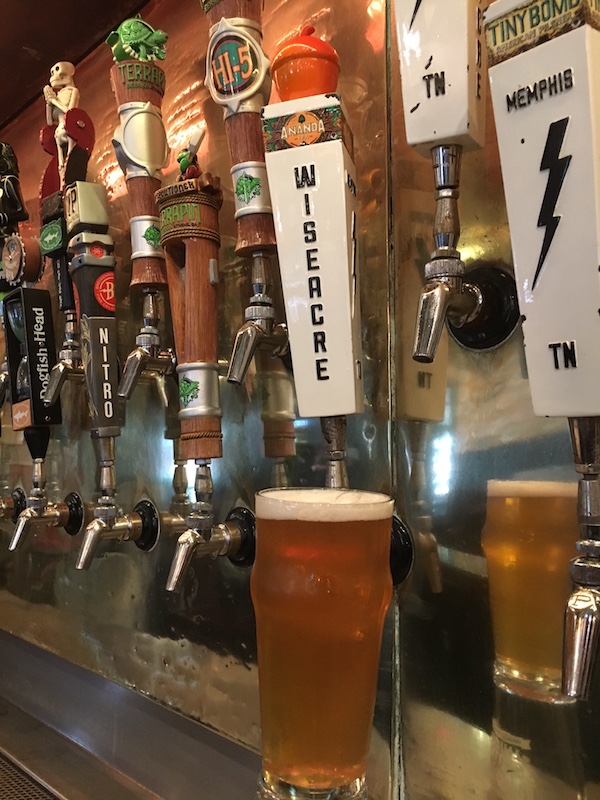 Brewed just down the highway in Memphis, Wiseacre intended Ananda to be "bliss" in beer form. According to Beerknurds, they hit the spot. An excellent use of dry hopping gives this beer a most pleasant hop aroma without any additional hop bitterness. It's almost like a glass of unsweet southern iced tea in beer form: bitter, herbal, earthy notes with a citrus kick. It's really extremely easy-drinking and remarkably refreshing.
Honorable Mention: Memphis Made Rockbone, Dogfish Head 60 Minute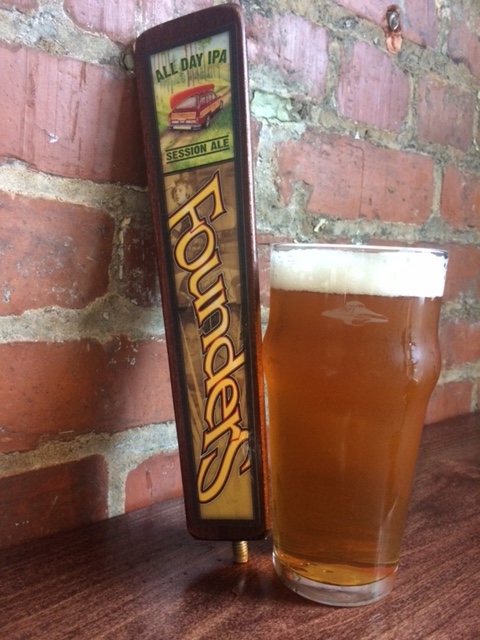 Founders holds their iconic session IPA (perhaps the trend setter?) as "The perfect reward for an honest day's work and the ultimate companion to celebrate life's simple pleasures." From the way hardworking Nashville Beerknurds drink it down, we'd agree with that. Weighing in at 4.7% ABV, All Day IPA is truly an excellent offering to end the day (or get you through TO the end). But just because it lacks the alcohol, doesn't mean it lacks the flavor. Pine and resin give way to some mild orange and herbal notes without being medicinal at all. A bitter bite at the end with a remarkably light mouthfeel really makes this one of the best session options in the country.
Honorable Mention: Bells Two Hearted, Jackalope Fennario
Most Popular: Foothills Jade IPA
Honorable Mention: Bells Two Hearted, Green Man IPA
Choosing local for local sake isn't a great way to go through life. However, when you're in St. Louis and have breweries like Modern you are better set up for success. They seem to pack extra flavor into their Citropolis, which seems to pack Beerknurds into the St. Louis Flying Saucer looking for this awesome IPA. Citropolis is unexpectedly greater than the sum of its parts. Juicy, dank, tons of citrusy sweet aroma all while remaining easy-drinking and inoffensively bitter. A testament to Citra hops and expert brewing.
Honorable Mention: Bells Two Hearted, Deschutes Fresh Squeezed
Dogfish Head (and its founder Sam Calagione) are beloved by Flying Saucer, especially San Antonio Flying Saucer. And their 60 Minute IPA is the beloved IPA of San Antonio Beerknurds. Utilizing DFH's innovative continual hopping process, 60 Minute is boiled for 60 minutes all while more than 60 hop additions are continually added. DFH's ingenious method really rounds out and makes amazingly efficient use of all of the qualities hops bring to the brewing process. The bitterness, flavor, and aroma derived from the continuous hopping makes 60 Minute a top-notch IPA by any standards. Pleasantly bitter, perfectly sweet, borderline crushable. It's no wonder Beerknurds constantly order up this groundbreaking IPA.
Honorable Mention: Independence Stash IPA, Green Flash West Coast IPA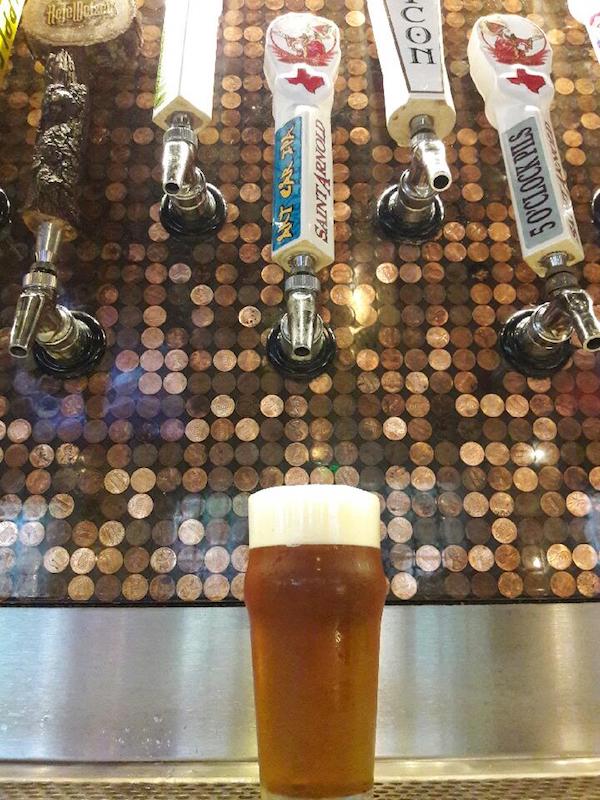 Most Popular: Saint Arnold Art Car
Honorable Mention: Lone Pint Yellow Rose, Green Flash West Coast IPA
---