Bayou Teche Brewing was formed with the intent to create beer that perfectly "complements the cuisine and lifestyle of Cajuns and Creoles." The brewer recently traveled west to help host a special beer dinner at the Sugar Land, Texas, Flying Saucer. The heart of the evening was the marriage of Bayou Teche's delicious beer and some super-flavorful Cajun-inspired dishes from Flying Saucer's kitchen.
First course: Deep-fried frog legs with a spicy mustard, onion and garlic sauce. Paired with the Quantum Hop (imperial IPA).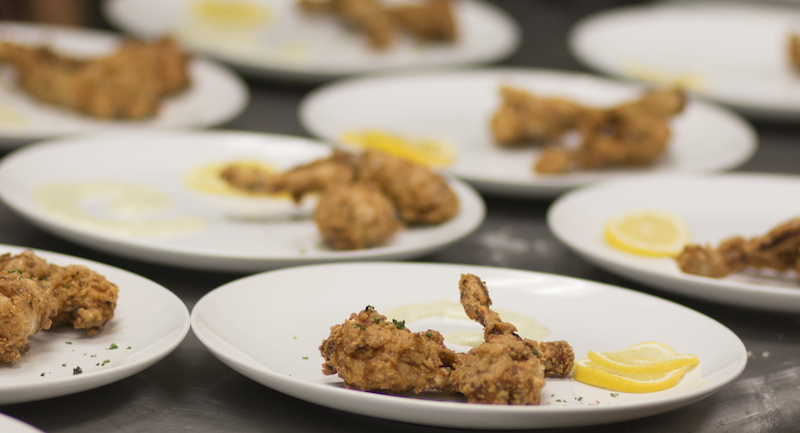 Second course: Melon salad of watermelon, cantaloupe and dew melon on a bed of collard greens, topped with feta cheese and a raspberry balsamic reduction. Paired with Saison D'Écrevisses.
Third course: Shrimp and grits infused with Cocodrie (Belgian pale ale). The shrimp was cooked on the flat-top and seasoned with salt, pepper and fresh basil from Flying Saucer's garden. A small indentation in the grits contained a pool of butter for mixing in.
Fourth course: Pork belly with jalapeño corn fritters and a honey mustard-basil sauce. The pork belly was marinated with the JCT (barrel-aged dark ale).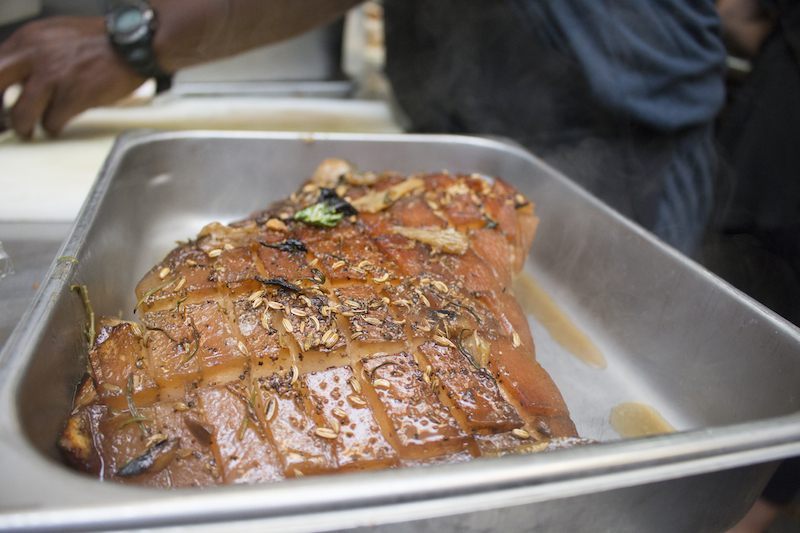 Fifth course: Peach cobbler with pralines, whipped cream and a bourbon barrel reduction made from the Loup Garou (imperial stout)




The night was a great success, packed full of flavor. It's just another reason why it pays to be a Beerknurd. Stay on the lookout for more memorable nights like this one. Follow your local Saucer on Facebook, Twitter and Instagram to get the details of upcoming beer dinners and other special events.
Until then, enjoy the glorious photos provided by Flying Saucer's own Misty Glick.












---