Heads up Dallas-Fort Worth Beerknurds! NTX Beer Week is back and Flying Saucer has some kickass events lined up.
PINTWOOD DERBY AT FORT WORTH FLYING SAUCER
Saturday, October 28th – Noon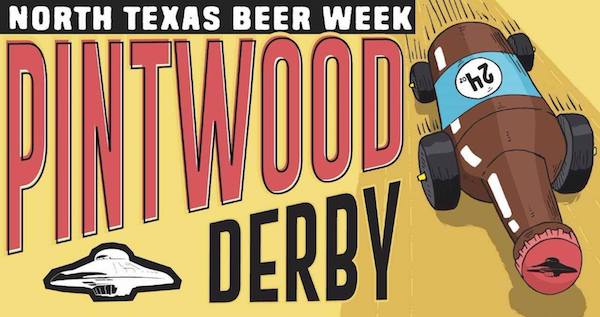 Just like the pinewood derby days from when you were a kid — only with beer! Grab a car kit, build and customize it, bring it to the track out on the Saucer's patio, and race it against the competition for the chance to be crowned champion! Car kits are available at the Fort Worth Saucer for $20. That $20 also gets you a token for a Deschutes beer and goes toward the continuing Harvey Relief.
Check out the sweet, hop-loaded entry below, and join the Facebook group for more info and to see other entries.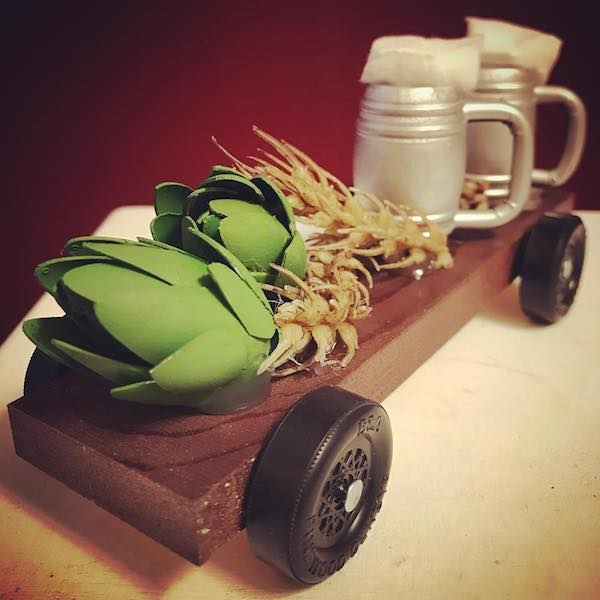 YACHT ROCK BY THE DOCK: THE RICH GIRLS AND REAL ALE'S BRAD FARBSTEIN AT LAKE FLYING SAUCER
Sunday, October 29th – Doors at 11AM, Music at 3PM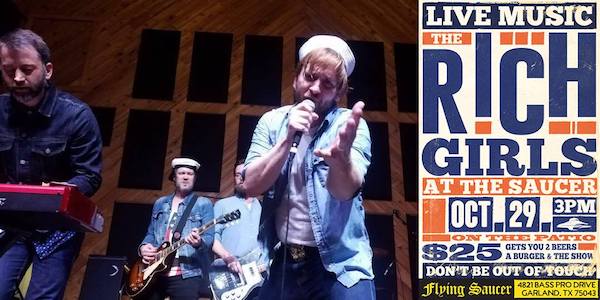 Everything easy listening and easy drinking. That's what this is all about. The Lake Flying Saucer is the perfect backdrop for the party-ready yacht rock sounds of Hall & Oates cover band, The Rich Girls. Let the easy-listening sounds wash over you while drinking some of the finest beers ever crafted from Real Ale Brewing Company. Owner Brad Farbstein will be in the house with his portfolio of Real Ale's top-notch lagers and ales — including the incredibly Mysterium Verum line. Plus, he'll have his new line of Real Spirits — not available outside of the distillery in Blanco, TX — on site to sample.
Tickets are $25 and include admission to the show, one delicious burger, and two incredible Real Ale beers. Get your tickets HERE and come party with us!
THE OFFICIAL NTX BEER WEEK HALLOWEEN PARTY AT ADDISON FLYING SAUCER
Tuesday, October 31st – 7PM
We're letting it all hang out and letting our freak flag fly for Halloween. Dress up in your best costume for an evening of live entertainment from the fabulous Jada Fox, Halloween Trivia, costume contest, debauchery, prizes, and scary-good beer offerings from Lakewood Brewing Company.
Trivia starts at 8PM, so brush up on your Halloween knowledge for your chance at a CASH prize. The costume contest starts at 10PM and the winners will receive some super Knurdy beer prizes — including some vintage rare Lakewood beer. Lakewood peeps will be in the house with some awesome beers and swag. A special beer and Halloween candy flight will be available. And we'll have a few more tricks and treats up our sleeves.
Join the Facebook Event for updates and more info. And then invite your friends!
For more info about NTX Beer Week, visit: http://ntxbeerweek.com/
---