Being conscientious pilots of the spaceship earth, we have shed our paper ways of old. We have entered the digital age of enlightenment and are proud to announce the 2017-18 BEERKNURD E-CALENDAR!
That's right, no trees were harmed in the making of this calendar, which spotlights the worldly travels of our great Beerknurds. After all, does anyone actually use a paper calendar any more?
The winning photos will be featured on Beerknurd.com, here on Beerknews.com, and Flying Saucer's social media for one year. Winners can easily share their epic photographic achievement with the world on their own social media. The best part is that we all save some trees in the process.
We're excited so many new and longtime Beerknurds participated. Photos were chosen based on the following criteria: composition, aesthetic, effort made, and visibility of Beerknurd gear. The submissions were all fantastic and so picking the winners was quite tough. But since the pages we're using are of the pixelated variety, we'll be able to feature even more of the fantastic submissions we've received over the last 365 revolutions of this beautiful rock we call home. (What we're saying is that we can now feature even more honorable mentions.)
So, who made the cut and thus is achieving immortality for the next year? Show up at
your Saucer
 to find out.
2017-2018 Beerknurd E-Calendar
WHEN: October 25th  — 6PM CST, 7PM EST
WHERE: Your Flying Saucer
Take a peek at the 2016-2017 calendar here.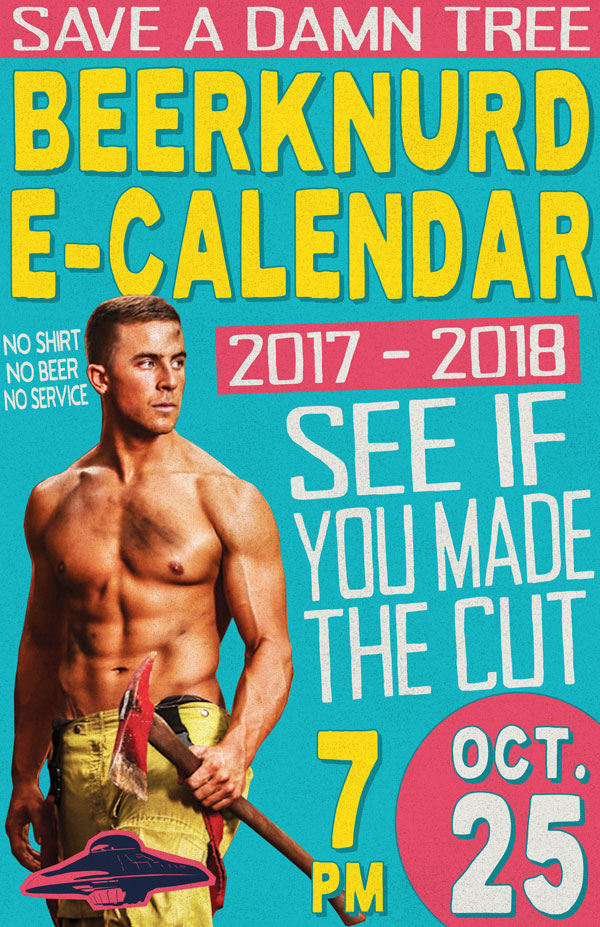 ---