SPILL IT is where Beerknurds contribute by sharing their experiences, stories and best bullshit. In this installment, Bud and Kathi from the Little Rock Flying Saucer show off some new friends they made.
Reps from Lagunitas Brewing Company were in Little Rock for a special event earlier in the week. Bud and Kathi just happened to drop by the Saucer for some lunch and had a great chance meeting.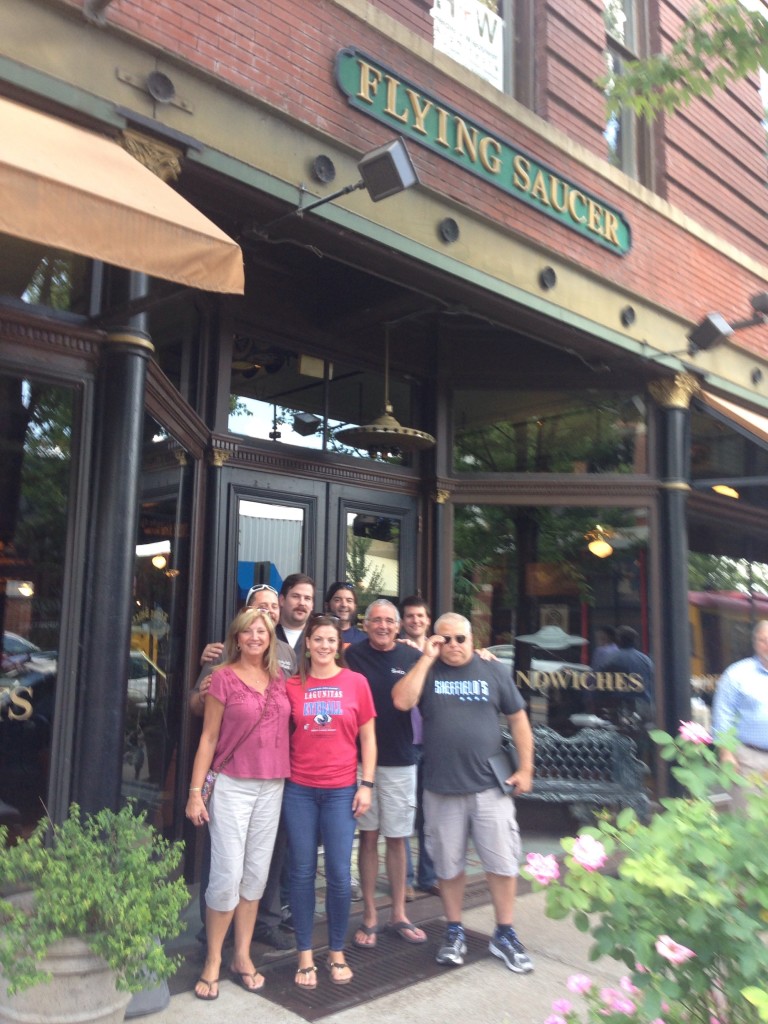 "While enjoying our third pint and a pie, our always on-the-spot beer goddess, Sam, mentioned that many of the folks at the table behind us were from Lagunitas! Since this is one of our favorite brews and we had anxiously been awaiting their arrival, we couldn't help but extend our own welcome. GREAT folks, not to mention GREAT beer!!"
This is just another example of how special craft beer is and how special the people who make it and enjoy it are. Cheers to you, Bud and Kathi. Thank you for your submission and for supporting Flying Saucer and craft beer.
Do you have something to share? Spill it!
---