If nothing else, social media and the Internet are awesome because they brought forth IPA Day — a day to celebrate the most popular beer style in America.
Nothing defines "American craft beer" more than the IPA. IPA is what comes to mind to most people — both here and abroad — when you ask them about American craft beer. It's really what defines the American craft beer identity. IPA can take so many forms: big and brash, restrained yet complex, boundary-pushing or traditional, citrusy, piney, resiny, juicy. All of these can describe IPA. IPA can appeal to so many different palates. That's what's so awesome and so American about it.
So, in celebration of IPA Day 2017, we asked our experts and Beerknurds which IPA they recommend drinking. It was hard work choosing just one, but they summoned the courage to do so. All the Flying Saucers are celebrating. You should join them and be sure to check-in and tag the Saucer with what y
Best Bets for IPA Day 2017
Josh Justice – Manager – Houston Flying Saucer
What are you drinking for IPA Day? Eureka Height Mini Boss
Eureka Heights is under a year old but comes with a great pedigree and brewing background which is rare with start ups lately it seems.   They are making very aggressive American IPAs that manage to wring all the new school hop aromatics and tropical fruit flavors without forgetting to throw hops in the boil too.  Hazy, but not lazy.  Mini Boss is just one in a streak of really solid IPAs they have cranked out and I cannot wait to see what they turn out next.  They are draft only and just available in Houston, so if you have friends in Htown, I suggest having them ship you a crowler of fresh Eureka Heights.
Tony Greer and Sarah Marzano – Beerknurds – San Antonio Flying Saucer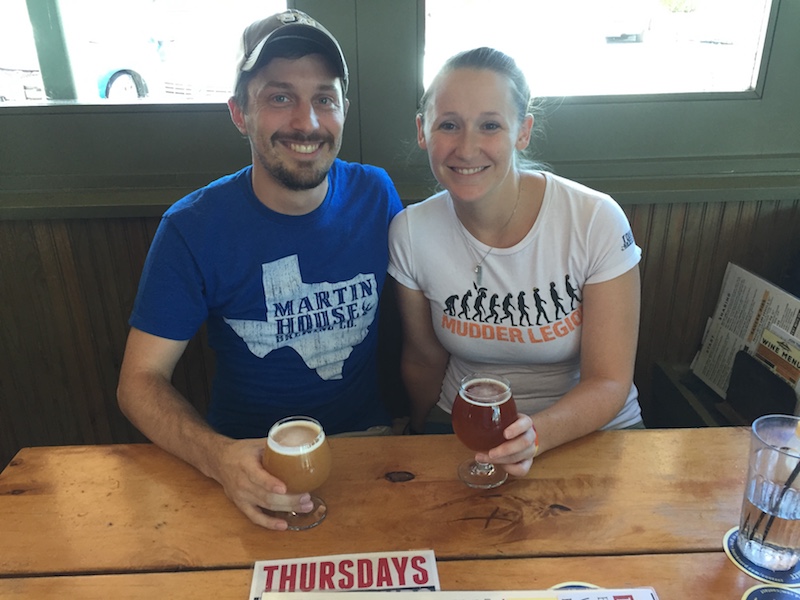 What are you drinking for IPA Day? Southern Star Mango Theory (Sarah) and Ballast Point Unfiltered Sculpin (Tony)
Having two small children in the house, we enjoy getting out and having some great IPAs in the middle of the afternoon. Southern Star's Mango Theory is super tropical and fantastic for a hot Texas day. I'm (Tony) a dad of two daughters and I wanted something drinkable with a citrus bite.
Kristin Richards – Beer Goddess – San Antonio Flying Saucer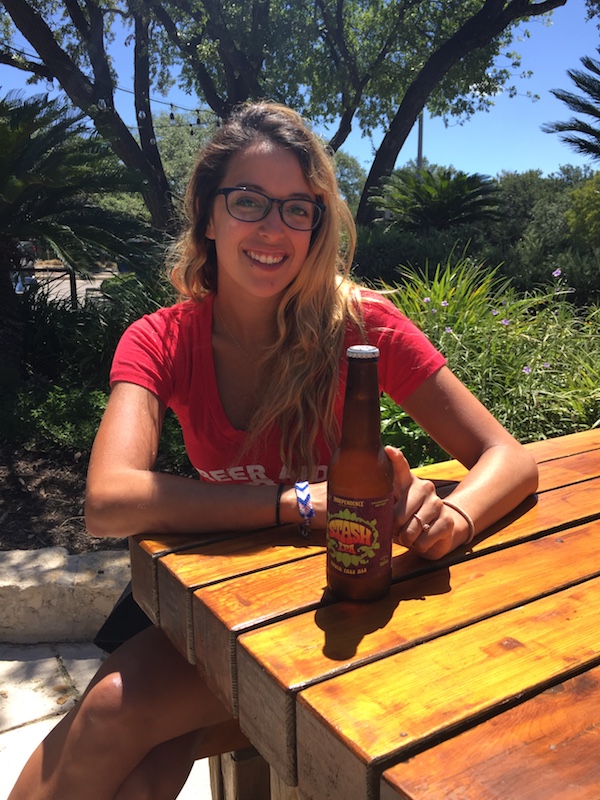 What are you drinking for IPA Day? Independence Stash IPA
I enjoy IPAs that the hoppiness of Stash. It's got a nice citrus punch to it and is very resinous.
Derin Patterson – Manager – Addison Flying Saucer
What are you drinking for IPA Day? Great Raft's Grace and Grit Citra
This is one of my fave IPA's right now. This double IPA has strong tropical and floral notes from the copious amounts of citra hops used. Just the right amount of "juicy" flavor and malt backbone for a sweet hop bomb. Plus, they are from my hometown Shreveport, LA. so, it's got that going for it!
Staff – Nashville Flying Saucer
What are you drinking for IPA Day? Bell's Two Hearted
Bell's Two-hearted is a Staff favorite here in Nashville. It went on our very first staff favorite's flight. It's not all in your face bitter but has a touch of juicy sweetness and a pleasant floral hop character. It evolves with age but without ever really turning (when properly stored, of course). It can change from intense, fruit loopy to orange peel to earthy while continually remaining awesome. Cheers to IPA Day from Nashville!
Jason Davenport – GM – Little Rock Flying Saucer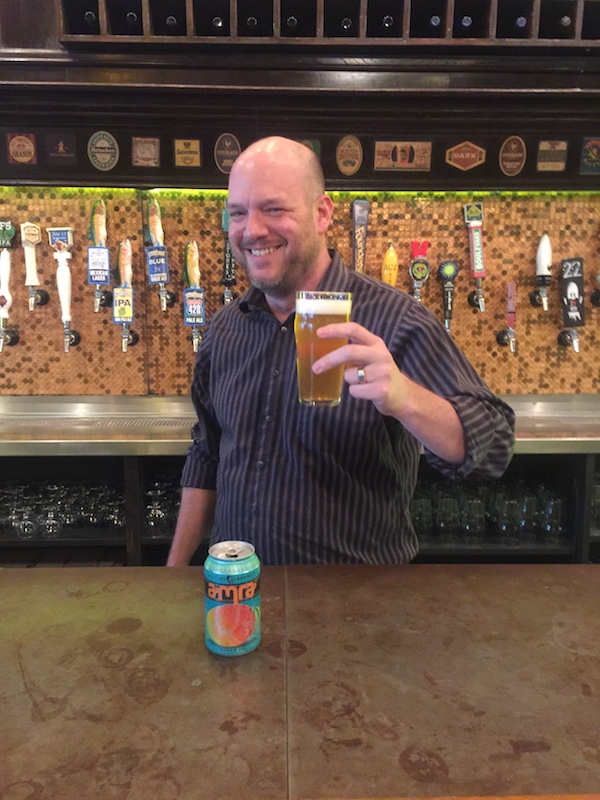 What are you drinking for IPA Day? Destihl Amra Mango IPA
If I am drinking one IPA today, it's going to be Destihl Amra Mango IPA. I'm loving this 7% IPA. So much mango in both the nose and taste. Super juicy. And ABV is high enough so you know you just drank a beer. So refreshing.
Erik Hodgeman – GM – Charlotte Flying Saucer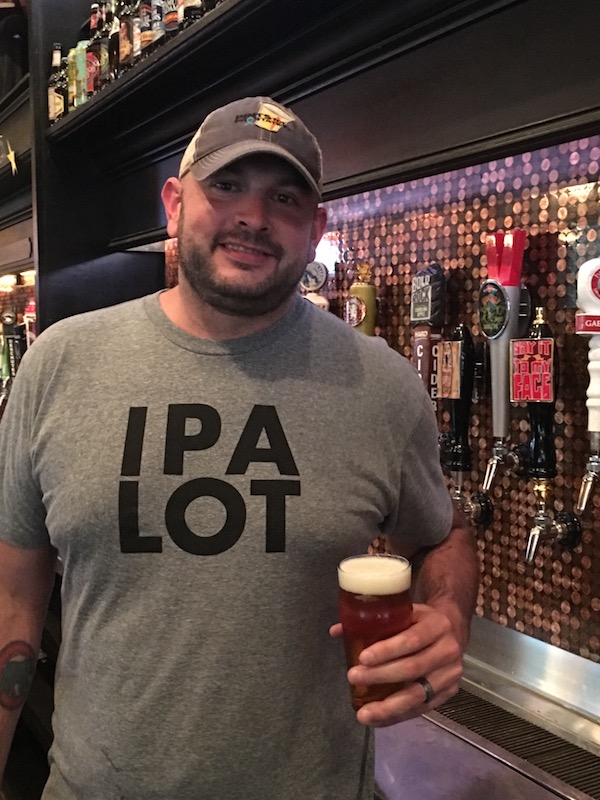 What are you drinking for IPA Day? Alpine Windows Up
I'd have to go with Alpine Windows Up IPA for my beer of choice on National IPA Day. Why? There's no question of why unless you haven't had the means to enjoy a pint yet. West Coast IPA filled with Citra and Mosaic hops just leaves you wanting one more pint of ale. From the citrus aroma to the pine dank flavor, you can't go wrong. I specifically enjoy a pint while watching highlights of the Cubs 2016 World Series game 7 win.
Audrey Dark – Manager – Fort Worth Flying Saucer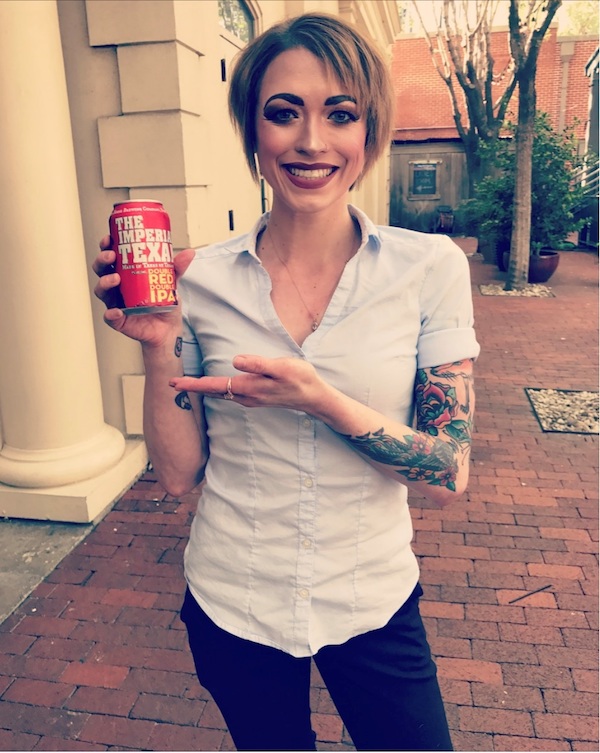 What are you drinking for IPA Day? Martin House Imperial Texan
We can't wait to celebrate International IPA Day at the Flying Saucer in Fort Worth! My personal IPA recommendation for this year's celebration is The Imperial Texan, brewed right down the street at Martin House Brewing. The Imperial Texan is a double red IPA, making it a unique and interesting take on the traditional IPA. I love the addition of rich caramel malt flavors to the more traditional IPA flavor profile. The Imperial Texan's strong hop flavors of pine and resin perfectly compliment the toasty, caramel malt flavors that follow, making it both complex and balanced. IPA Day is an excellent chance to appreciate unique and delicious examples of the style, and Martin House's The Imperial Texan is a fantastic choice.
Sarah – Beertender – Kansas City Flying Saucer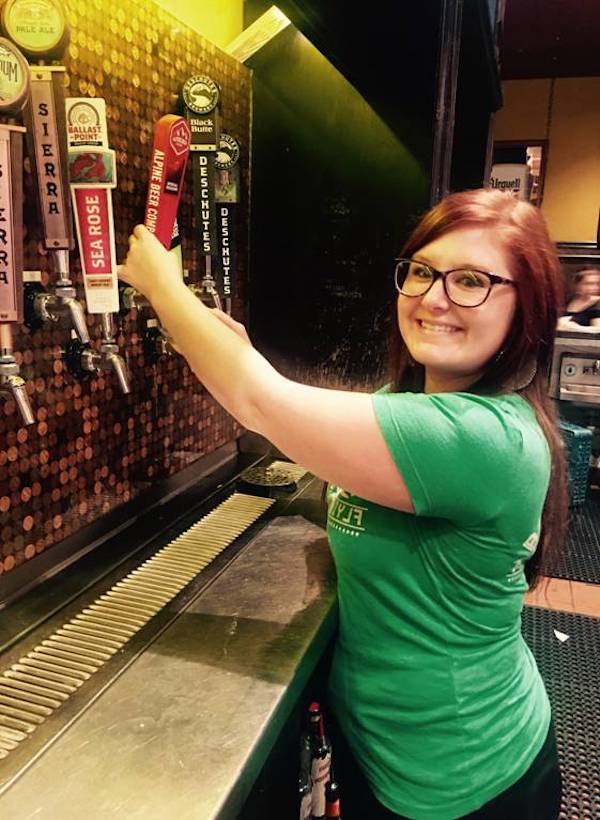 What are you drinking for IPA Day? Alpine Pitcher Perfect Pale Ale
I and the rest of the staff think this is a great introduction into hop aromas with a floral and citrus nose and flavor. While only being a pale ale, it will definitely leave you thirsty for the next step up, an IPA!
Jessica Ragan – Manager – Cordova Flying Saucer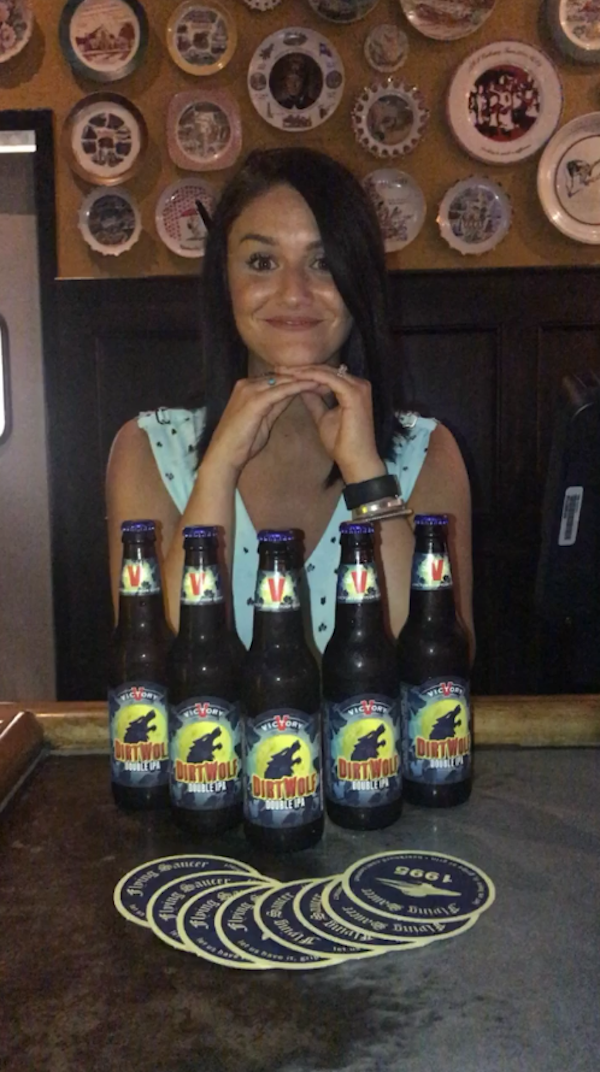 What are you drinking for IPA Day? Victory DirtWolf Double IPA
I would chose Victory DirtWolf IPA for so many reasons. For one, this beer is full of tropical fruit (my favorite characteristic of an IPA), citrus and subtle piney notes. It's just full on deliciousness as soon as it hits your tongue. Whether I am on a patio or my couch, this beer is guaranteed to do the job, and do it well. Not to mention, its sitting at 8.7%….um yum!
---