It was 1995 and we were a few months away from opening our second Flying Saucer location — Addison. (BTW – I never wanted to build more than one beer joint.) Shannon asked me to seek out Lauren Bennett. He said that she was a great employee from his past (8.0 Dallas) and that "she knew more about beer than I knew about my mama."
Beer savvy service staff were hard to come bay back then. So, I reached out to her and invited her for an interview. She accepted the job and helped us build that Flying Saucer. We worked together for fourteen months, creating a solid beer portfolio, educating ourselves, our staff and our customers. We had such a great team and a very special group of regulars (the Beerknurds). I still keep up with a lot of them today.  In fact, Lauren and I shared beers with Ben McWilliams, ROH Member #2, last week.
The time came when I had to move on to Memphis to open up Saucer number three. While building that location, I began to miss the team from Addison. Soon, I realized that I missed Lauren most of all. As we visited on return trips, I found that the feeling had been mutual. We began dating, she found a new job and in April of 1999, we were married. Our son is 16 and a sophomore in high school now. She still loves craft beer and life is good.
Marrying her was the best decision I could have made. I believe my life is better for knowing her. It's doubtful that we would have found one another had it not been for the Flying Saucer. Craft beer has been good to me in that way. I've met many of my best friends throughout this craft beer movement. And I know that many of you have similar stories.
We say it all the time: beer brings people together. It creates those special bonds. Quite often we'll see those really special bonds form. The ones where Beerknurds gather at their Saucer and unexpectedly find the love of their life. And as I am living evidence, it happens to the staff, too.
So, why not come celebrate Valentine's Day with us? Come make those connections. And celebrate love for beer and one another.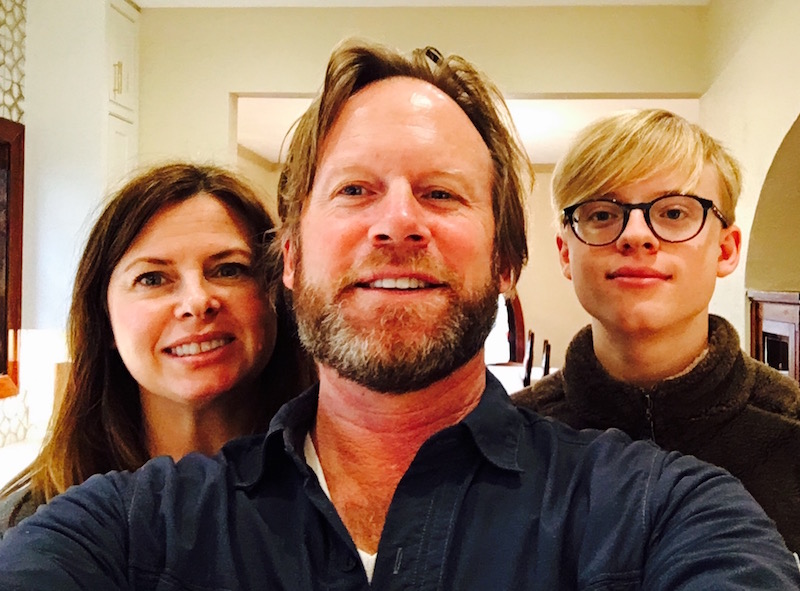 ---