We recently detailed how the Lake Flying Saucer's Andrea Smith got the amazing opportunity to brew a brand new beer for Sierra Nevada in their Chico facilities as part of Sierra Nevada's Beer Camp. That beer, Beer Camp #181 Hopricot, has hit taps across the globe and currently carries a 3.93 rating on Untappd.
Andrea wasn't the only amazingly talented member of the Flying Saucer family to make the trip. Kelsey Kostelnik, manager at Houston Flying Saucer, also provided her expertise and creativity to the process. We caught up with Kelsey to see what the experience was like for her and get some more info on the delicious details of Hopricot.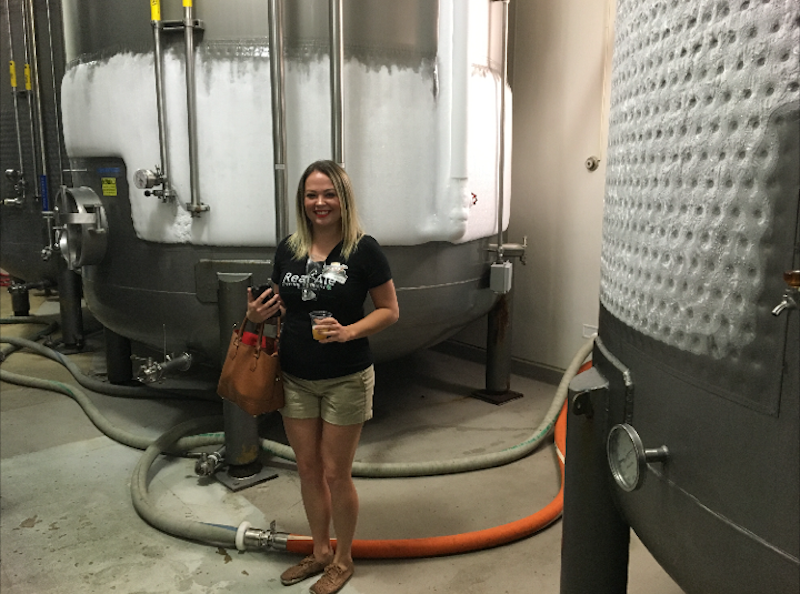 How did this opportunity come up?
Our store won a contest that was set up with Sierra Nevada and our prize was a trip to Chico to visit Sierra Nevada and take part in the Beer Camp.  The Houston Saucer's GM was unable to attend and I just happened to luck out and take his place.
Have you brewed before?
I have consumed my fair share of home brews, but this was the first time I have taken part in brewing a beer.
When did you go? Where did you go? Who did you brew with?
The trip took place at the end of August at the Sierra Nevada brewery in Chico, California. Andrea from Lake Flying Saucer, Cory and Todd from Hop Scholar, restaurant owners/managers, beer reps, beer buyers — a lot of really cool people — were all a part of it as well. It is definitely an experience I won't forget.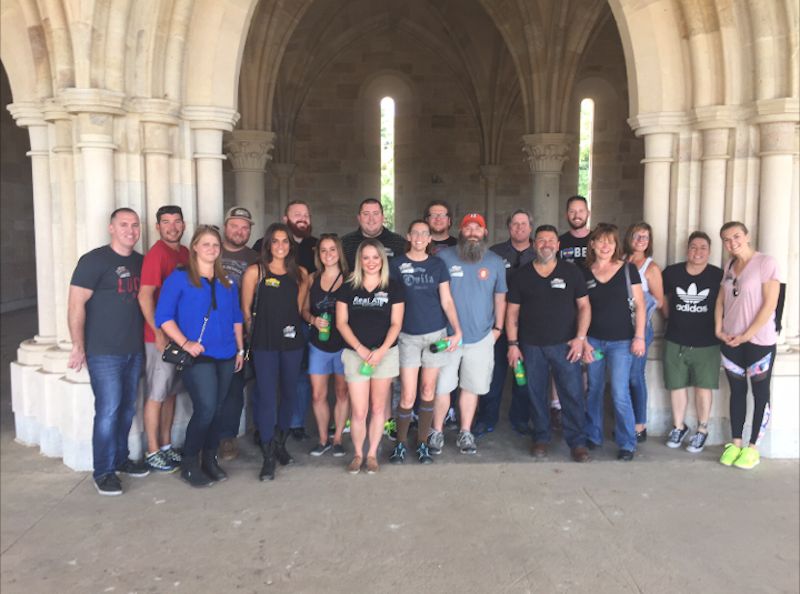 What was the process? Did you have the freedom to just brew anything you wanted and run free in Sierra Nevada's brewery?
Hopricot began its journey just like any other well-crafted beer, using the four main ingredients; water, malts, yeast and hops.  Sierra Nevada is notorious for using water from the Chico and Mills rivers and implements a water filtration system that not only makes for a perfect brew but redistributes the filtered product within close proximity of the brewery. From there our group was given the task of hand-selecting the malts and hops. We were given booklets that described the qualities and characteristics of the different types of malts and hops. From there we hand selected a combination of rye malts and a variety of four different hops. Peaches and mangoes were then added to the mix from Sierra Nevada's very own Estate Garden to make Hopricot a tropical, fruity, hop bomb.








How did you come up with the name Hopricot?
Each group member submitted a list of names that we thought were appropriate. Some of the names were hilarious! In the end Hopricot seemed the most fitting.
Would you do this again? What would you do differently?
I would for sure do it again. I feel like I made the absolute most out of this trip. It was a little unreal for me to be there, although, I might have a couple more Hop Hunters next time.
What can Beerknurds expect from the beer?
It's an Imperial IPA with peaches and mangoes, sitting at a pretty 8.2% ABV.
 When and where can Beerknurds grab Hopricot?
Get it while it lasts here at the Houston Flying Saucer or at Hop Scholar if you're on the North Side!
What's it like knowing a beer you helped conceive and make is out there in the world and people are enjoying it?
Being that my professional and personal life majority revolves around craft beer, it is a very rad and humbling thing. I'm very lucky to work for a company that allows me to participate in such kick ass experiences.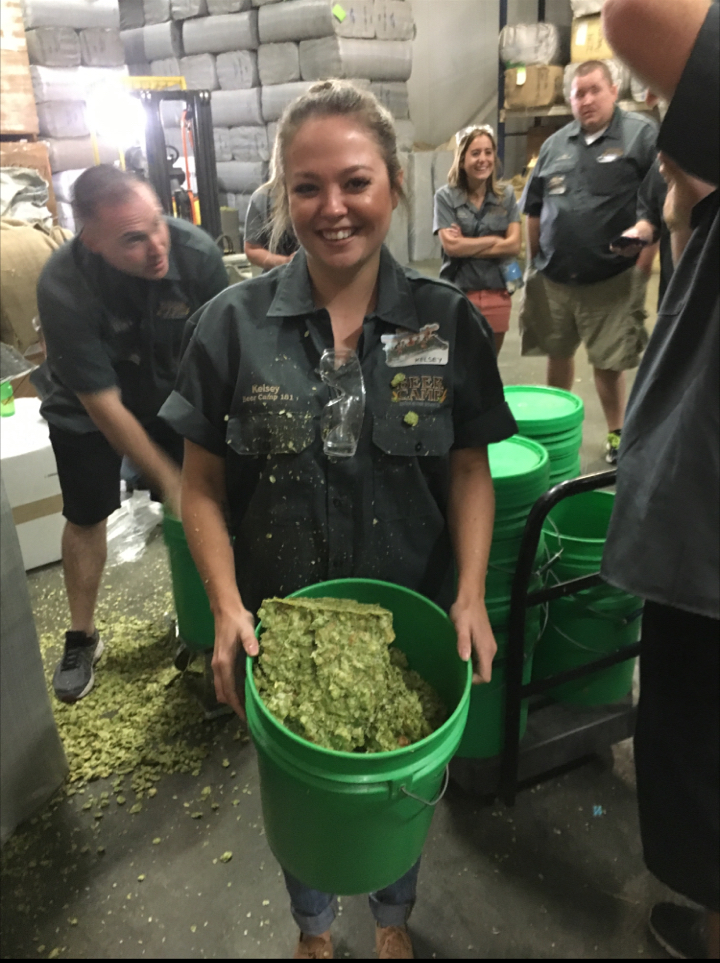 Congratulations and job well-done, Kelsey! People are loving Hopricot and we're loving having you as a member of the family.
Be sure to get your lips on some Hopricot before it's gone and give a toast to Kelsey and Andrea as you sip on that bad boy.
---