Beer is a powerful elixir capable of quenching the most powerful of thirsts and stoking the most brilliant of fires. (We can be poetic sometimes.)
At least, that's how we see it. And if you consider the friendship-turned-marriage of Julia and Joe Hudson from Columbia, South Carolina as evidence, you'd agree and think we're damned geniuses.
Julia and Joe met as teenagers in North Carolina and remained acquaintances throughout the years until they wound up in the town of Columbia, South Carolina — home of the Columbia Flying Saucer. The Columbia Saucer would set the scene wherein Julia and Joe's friendship blossomed into a full blown romance and lifelong love. And the catalyst that sparked that flame of passion? Beer, of course!
The two Beerknurds bonded during Tuesday Trivia at Flying Saucer where we're sure Joe tried to use his then six plates to impress the beautiful Julia. And wouldn't you know it, Joe's sixth plate was emblazoned with words that we all want tattooed on our hopped up hearts:
"Give me a woman who loves beer, and I'll conquer the world."
Damn, Joe. Damn.
Julia would become an incredible Beerknurd and UFO Club Member herself — her eight plates make her the highest-ranking female for the Columbia Flying Saucer. As an amazing beer-loving duo, they've earned a combined 25 plates to date (Joe's 17 plates puts him second-highest overall). In 2015, the couple married and were the guests of honor at a surprise Plate Party thrown by their friends at the Columbia Saucer.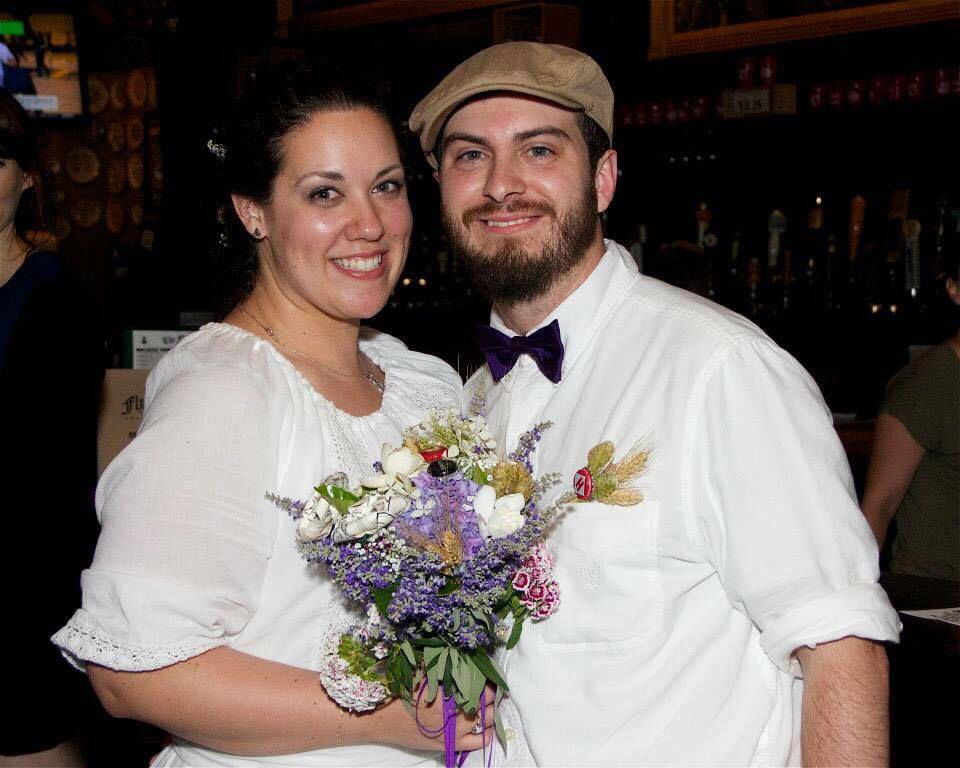 The full story of the courtship and a great profile on the Hudsons can be read in a great article by The State, "South Carolina's most honored newspaper."
So, raise a glass to the Hudsons. Maybe order The Hudson Special, an IPA with a slice of pickle, as an extra homage. Cheers to being such strong Beerknurds and cheers to a life of love and beer!
---