Adam Avery made his way to town recently for NTX Beer Week.
He's been spotted all over Dallas, so we felt we should bring him to Fort Worth for an appearance. The last time he was in our building was five years ago, when it was the original Flying Saucer. As some of you may remember, he hosted an Avery Experience in the old Half Acre Hall for a thirsty crowd of Beerknurds.
On this visit, he dropped by the new Saucer across the street for a happy hour with Marc (the Fort Worth GM) and the gang. He then made his way over to Bird Cafe for his first beer dinner at Flying Saucer's sister restaurant.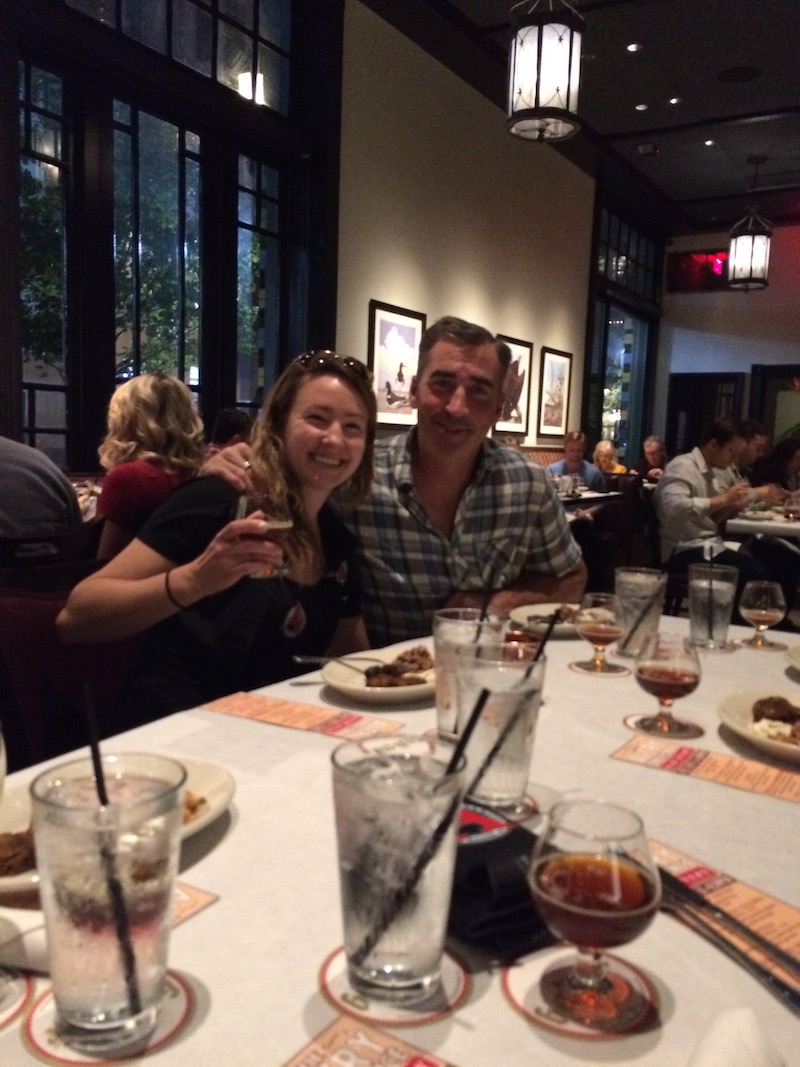 I love how Chef McMillan pulls flavors out of the beer to match what's on the plate. Chef nailed it. Adam nailed it. We had a total of nine beers and five paired courses. It was magical.
During our visit, we learned that Adam loves pumpkin beers; that he uses Latin names for his barrel projects because it's likely no one else has trademarked them; and that his barrel-aged imperial stout is named after a very distant uncle, Jacob, who was a pioneer in the distilling business.
Adam Avery, the man (middle) who never ages.
Thanks for making the trip, my friend.
---